Small-batch, Fast-Cycle Sputter Deposition System
Optimized coating area – 48" " Tall x 28" Diameter
Dual door with Planetary tooling configuration
System Summary
Small Batch Fast Cycle sputter systems designed to maximize production. Industry leading 3.5 minute cycle produces in rates that can synchronize with injection molding machines to optimize your throughput potential. Rotating single or multi-planetary fixture designs provide uniform coating of a wide range of 3D substrate materials and coatings. The Colt platform can be configured with a range of deposition sources.
System Type
Vertical Small Batch Fast Cycle
Two door with rotating tooling fixtures
Optimized Coating Area
48" 1211mm Height
28" 711mm Diameter
Single or Multi-Planetary Tooling Options
Technical Summary
High Power Sputter Processes – Only Mustang Vacuum Systems Patented High Power Magnetron Cathodes have achieved the level of reliability and performance required for High Power processes.  Patented target clamping, cathode cooling and magnetic array design allow for sputtering rates that are 50% higher than our competitors with an unmatched maximum power density of 500 watts per square inch.
Coating Method Options
Planar Cathode (DC, RF, AC, HIPIMS)
Reactive Sputtering
Rotatable Cathode (DC, RF, AC)
PECVD - MF AC Plasma
Typical System Dimensions
Width – 3.71M (12.16')
Depth - 5.8M (17')
Height - 2.79M (9.16')
Features
Dual Manual Door with Quick Change Fixturing
Networking Compatible with On-Board Diagnostics
Desiccant Venting Standard
Typical Applications
Automotive Lighting
Interior and exterior automotive trim
RF Shielding
3D Plastics / Metal or Ceramics
Functional decorative coatings
Lighting Reflector Process
3.5 Minute Standard Aluminum Sputter Process for high brightness reflectors
Mid Frequency AC Plasma Glow Discharge, Pre-Treatment
PVD sputter by planar cathode
Plascoat® PECVD Top Coating – Plasma cured monomer
Cycle time can be affected by substrate age, geometry and the time between maintenance intervals.
Automotive Bezel Process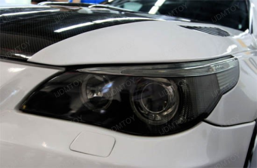 Typical Colors : Chrome, Stainless Steel, Black Chrome, Bronze, Gold
3.5 – 5.0 Minute Sputter Process depending on coating thickness
Mid Frequency AC Plasma Glow Discharge, Pre-Treatment
PVD sputter by planar cathode
Optional - Plascoat® PECVD Top Coating – Plasma cured monomer may or may not be required for some materials.
Cycle time can be affected by substrate age, geometry and the time between maintenance intervals. Typical cycle times: